Amped Sofware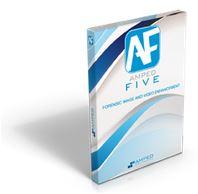 Amped FIVE
Amped FIVE is a world leader in image processing software specifically designed for investigative, forensic and security applications. Its primary purpose is to provide forensic investigators a complete and unique solution to process and analyze digital images and video data in a simple, fast and precise way.
Through processing and analyzing both still and video images, then utilizing a clear workflow to present evidence that withstands the scrutiny of the courtroom, Amped FIVE is the forensic investigator's trusted partner. Thanks to its revolutionary technology, Amped FIVE allows investigators to solve a wide range of problems which are otherwise easily missed. Since FIVE is self-contained, it can help to dramatically reduce the time required to process data and improves the success rate of the treated cases, from the restoration of low quality CCTV video to fingerprint analysis.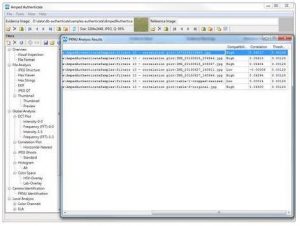 Amped Authenticate
Amped Authenticate is a software package for forensic image authentication and tamper detection on digital photos. Authenticate provides a suite of different tools to determine whether an image is an unaltered original, an original generated by a specific device, or the result of a manipulation with a photo editing software and thus may not be accepted as evidence. Current products and processes are focused on one or a relative few scientific tools. Authenticate puts the power of multiple tests, procedures, and reporting in one package to improve the user's ability to detect tampered images or determine originality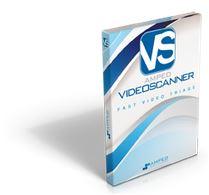 Amped VideoScanner
Amped VideoScanner is a portable self-contained USB tool for quick and effective analysis of the content of a high volume of video files during forensic investigations. VideoScanner will automatically locate all video files in a folder, drive, or an entire device. Then VideoScanner can extract frame snapshots at user defined intervals and generate a full report with all the relevant information. For efficient chain of custody, VideoScanner can hash files with an MD5 hash code.